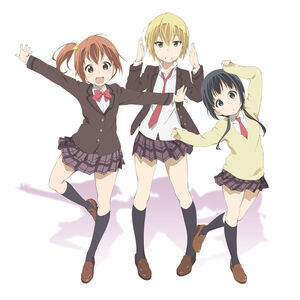 Plot
Aiura is a story that centers around three girls named Amaya, Iwasawa, and Uehara and their classmates. They are three "annoying, spirited high school girls with zero motivation." Amaya, Iwasawa, and Uehara's daily lives are about "what happens when there is nothing happening."
Ad blocker interference detected!
Wikia is a free-to-use site that makes money from advertising. We have a modified experience for viewers using ad blockers

Wikia is not accessible if you've made further modifications. Remove the custom ad blocker rule(s) and the page will load as expected.